Position filled
We are looking for a very special human to oversee the efficient functioning of our office and team, and to provide amazing support for key internal operations such as communications, creative, people processes, events communications, and general office administration.
We are looking for a very high executor who loves to achieve and tick things off a list (and you'll be in great company!). You will be passionate about caring for people well, anticipating their needs, using your initiative, creating spaces and events that spark joy and using your incredible administrative skills and fastidious attention to detail to bring order and discipline to a busy team.
You will be adept at balancing a practical mindset with watertight execution and be capable of managing a wide range of deadlines. You will be a positive person with a "can-do" attitude. Perhaps you've had experience working in a dynamic team before or within financial services, but if you're bright, willing, and capable, we will consider you regardless of your background.
We are a fast-growing and dynamic company, so when it comes to your own personal development, the sky is the limit! You will be well cared for and supported every step of the way. If you want an environment where you can grow and develop, and find new roles and opportunities in your work, then this is the place for you.
At Tax Traders, we hire for character and competence. We work with every team member to create the job that best suits their unique skills and capabilities.
Key responsibilities of this role are:
Responsibility for every aspect of our beautiful new office, keeping it functioning and serving us well.
Managing key external relationships including those with our Charitable Partners, as well as a range of busy calendars, appointments, communications, and people to bring efficiency and order.
Support for the Creative Chapter and co-founders in the ongoing development of our business strategy through our weekly meeting cycle, quarterly planning function and regular Board meetings.
Creating or providing support to our events schedule, whether that is a drinks function for 300, a two-day event for the team or a small birthday gathering.
To do well in this role, we think you'll need:
Exceptional communication skills, both written and verbal, with a very keen eye for detail.
Excellent organisational skills, with the ability to work on multiple projects at once and meet deadlines.
The ability and desire to create beautiful experiences: we want to reflect generosity and joy in everything we do.
Ideally some knowledge of hospitality in Auckland – the best places to cater, the newest venues or a willingness to lean into this area and learn more about it.
The willingness to take and give honest feedback, reflect and grow as a result with high levels of self-awareness and a growth mind-set.
A commitment to the wider vision and mission of Tax Traders, an excellent alignment with our culture and DNA, and a level of comfort with change.
Strong interpersonal skills, with a personable manner, predisposition for teamwork and adaptability and change.
A desire to bring your whole self to work and embrace and contribute to the culture of the organisation.
Posted
11 May 2022
Position
Office and Communications Executive

We are partnering with Kin to recruit this exciting role.
To find out more please contact:
Anita Teague
029 233 3222
anita.teague@kin.co.nz
Position filled
Thank you for your interest! This position has been filled but we are still looking for several brilliant people to join our team. Please check the listings here to see if any might be right for you.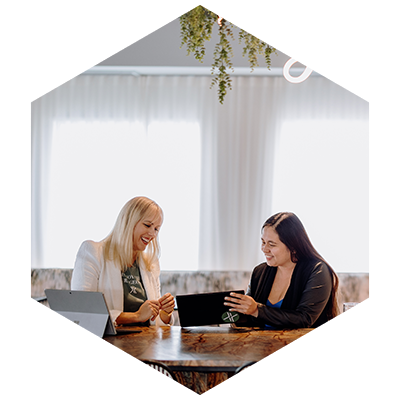 Tax Traders is on a mission to change the
way you think about tax.
Find out more about a career at Tax Traders