Position filled.
We are looking for an experienced Finance Lead to oversee our finance function, lead our accounting and finance team and provide strategic insight, analysis and leadership as we grow.
As a senior member of the Tax Traders team, you will be the greatest advocate for our business performance and will collaborate closely with the co-founders and a diverse team of high performers.
You will oversee all finance functions and operations of the company, and you will be responsible for our financial reporting, forecasting, modelling, and treasury functions, enabling our vision for the future of the business.
Our successful applicant will care for the business as their own and be deeply passionate for seeing the business flourish and grow.
We are a fast-growing and dynamic company, so when it comes to your own personal development, the sky is the limit. You will be well cared for and supported every step of the way. If you want an environment where you can grow and develop, and find new roles and opportunities in your work, then this is the place for you.
Key responsibilities of this role
At Tax Traders, we hire for character and competence and expect to work with every team member to create the job that best suits an individual's unique skills and capabilities. With that in mind, here are some of the key responsibilities that will form this role. As Finance Lead you will:
Manage and continue to enhance our internal treasury function;
Invest in our own capabilities by mentoring and developing a highly efficient team of finance and accounting professionals along with recruiting talented new members, always working to ensure people are finding joy and satisfaction in their work and are performing to the very highest of their abilities, developing and improving where necessary;
Define and develop specific financial Key Results that support our overall strategic plan and its objectives, while maintaining a relentless focus on excellence in all day-to-day execution;
Enhance and extend our network of key relationships with our banking partners, investment partners and Inland Revenue;
Be responsible for our forecasting – demand and supply, financial forecasting, cash flow forecasting, data modelling in excel and our Business Intelligence tools including Microsoft PowerBI;
Be responsible for creative and innovative process analysis and improvement, including risk identification and management across the business;
Be an expert, advocate and thought leader in digital-first, data-driven financial insights, analysis and forecasting; understanding business insight tools and how to best apply them for our ongoing success;
Use your insight into accounting and/or financial services to understand the market and its trends;
Liaise with other functional areas within the business to guide a unified approach to our customer touchpoints, revenue streams and products;
Be familiar with agile ways of working and be thoroughly dynamic in your approach, ready to respond rapidly when the situation demands it;
Contribute your unique insights to the ongoing development of our collective business strategy and quarterly planning;
Have oversight for the production or all reporting, including:


Internal control
Reports/reconciliations
IRD compliance – RWT
Management Accounts
Month End Accounting
Bank recs
To do well in this role, we think you'll need:
You will be deeply knowledgeable in all things accounting and finance and be adept at balancing a conservative financial understanding with the entrepreneurial mindset that is required in a dynamic and fast growing fintech company.
You will be willing to engage with effective financial management of the risks that come alongside a rapidly growing business.
You will approach our internal processes with a view of innovating our ways of working to support the growth of the business.
You will have a background in managing a strong treasury process, with a view to maximise the performance of our funding lines and investment positions.
You will have a Bachelor's degree in accounting, finance or economics (an MBA or CA qualification would be a bonus) and have had 8+ years' experience working in the finance industry.
You will bring demonstrated data analytics capability and financial modelling skills.
Experience managing a team is a must with some fantastic examples of proven excellence in the workplace.
Working within the fintech, technology, software, accounting or financial services sectors would be a bonus but isn't strictly necessary.
Working within an agile framework would also be an advantage but is also not strictly necessary.
You will have strong communication and interpersonal skills, both verbally and written. You must be able to engage with staff at all levels of the organisation and exercise sound judgement.
You will be inspired to work for a purpose that goes well beyond profit and see business as fulfilling a critical role in improving outcomes for people, families and communities.
Posted
22 December 2022
Position
Finance Lead
Position filled
Thank you for your interest! This position has been filled but we are still looking for several brilliant people to join our team. Please check the listings here to see if any might be right for you.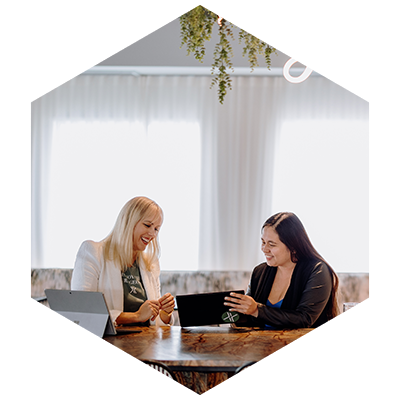 Tax Traders is on a mission to change the
way you think about tax.
Find out more about a career at Tax Traders