Position Filled
We are on the hunt for an experienced digital marketing and communications expert to join our Creative Chapter and bring our message to more people who need to hear it.
You will be responsible for our SME channel and run our inbound marketing function, communications, lead generation, customer onboarding and retention programmes. You will run the most amazing digital campaigns, including planning, production, and delivery of marketing campaigns, with reporting and insights to ensure data-driven decision making. You will be a key part of many projects at Tax Traders, as well as product enhancement, providing input to improve product interface, customer experience and touchpoints. You will have exceptionally high standards and be great with both the big picture and with the finer details. You will be a high achiever and love to work at a place that values this.
We are a fast-growing and dynamic company, so when it comes to your own personal development, the sky is the limit! You will be well cared for and supported every step of the way. If you want an environment where you can grow and develop, and find new roles and opportunities in your work, then this is the place for you.
At Tax Traders, we hire for character and competence. We work with every team member to create the job that best suits their unique skills and capabilities.
Key responsibilities of this role are:
Define a specific audience strategy for our SME channel that supports our overall marketing strategy and business strategy plan, and build and execute an annual marketing/communications plan while maintaining a relentless focus on excellence in all day-to-day execution.
Be an expert, advocate and thought leader in digital-first, data-driven marketing and develop insights into our SME audience to identify trends and growth opportunities.
Plan and organise our marketing communications, including inbound marketing, communications, content, public relations and briefing, and managing external agency partners.
Liaise with other functional areas within the business and our network of partnerships to guide a unified approach to our customer touchpoints and the experience they deliver.
To do well in this role, we think you'll need:
Relevant tertiary qualifications or the equivalent working experience (degrees aren't everything but they can help!).
Proven and visible marketing experience, with experience determining marketing strategy and delivering products to market.
A highly analytical approach, used in a wide range of responsibilities, from customer development to product adoption and sales processes.
Ability to lead and communicate cross-functionally with Sales, Customer Service and Product teams.
The willingness to take and give honest feedback, reflect and grow as a result with high levels of self-awareness and a growth mindset.
A commitment to the wider vision and mission of Tax Traders, an excellent alignment with our culture and DNA, and a good level of comfort with change.
Strong interpersonal skills, with a personable manner, predisposition for teamwork and adaptability.
A desire to bring your whole self to work and embrace and contribute to the culture of the organisation
Posted
11 May 2022
Position
Digital Marketing and Communications Expert

We are partnering with Kin to recruit this exciting role.
To find out more please contact:
Anita Teague
029 233 3222
anita.teague@kin.co.nz
Position filled
Thank you for your interest! This position has been filled but we are still looking for several brilliant people to join our team. Please check the listings here to see if any might be right for you.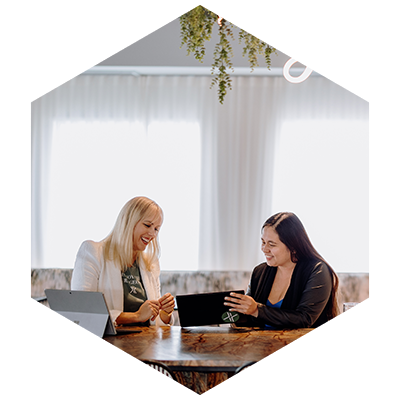 Tax Traders is on a mission to change the
way you think about tax.
Find out more about a career at Tax Traders