Position filled.
If you love helping people, solving complex problems with creative solutions and love detail and process, then we could be the place for you.
We are looking for team members to join our Customer Solutions Chapter, answering queries, helping solve client problems and coming up with creative tech solutions to make their work more joyful.
We work with thousands of accountants and corporates throughout New Zealand and are looking for a special someone to build these relationships well by being the answer to every question. As we are a fintech company, you will be working with our platform and talking with clients about our tech solutions.
As we are always iterating on our product suite, you might also work with our development team to come up with new and innovative software solutions to help our clients work smarter, and testing these to ensure they can be deployed in the most efficient manner.
You will have exceptionally high standards and be great with the details. You will be a high achiever and love to work at a place that values this.
We are a fast-growing and dynamic company, so when it comes to your own personal development, the sky is the limit! You will be well cared for and supported every step of the way. If you want an environment where you can grow and develop, and find new roles and opportunities in your work, then this is the place for you.
At Tax Traders, we hire for character and competence. We work with every team member to create the job that best suits their unique skills and capabilities.
Key responsibilities of this role are:
Being a warm and helpful solution provider for all inbound enquiries from both existing and prospective clients via phone and email.
Providing quotes on client orders and queries using excel, being mindful of the myriad of factors that may go into this.
Providing input, training, support and connectivity to our Relationships Chapter and providing transactional support to our business relationship experts as required;
Connecting with our clients, whether by providing training, attending events or engaging in client visits.
To do well in this role, we think you'll need:
Clear communication skills, and the ability to connect well with people with warmth and positivity, whether on the phone, via email or in person.
A highly organised, detailed, structured mind that enjoys a high volume of transactions.
The willingness to take and give honest feedback, reflect and grow as a result with high levels of self-awareness and a growth mind-set.
A commitment to the wider vision and mission of Tax Traders, an excellent alignment with our culture and DNA, and a good level of comfort with change.
Strong interpersonal skills, with a personable manner, predisposition for teamwork and adaptability.
A desire to bring your whole self to work and embrace and contribute to the culture of the organisation.
Posted
11 May 2022
Position
Customer Solutions Expert

We are partnering with Kin to recruit this exciting role.
To find out more please contact:
Jamie Edmundson
022 131 9176
jamie.edmundson@kin.co.nz
Position filled
Thank you for your interest! This position has been filled but we are still looking for several brilliant people to join our team. Please check the listings here to see if any might be right for you.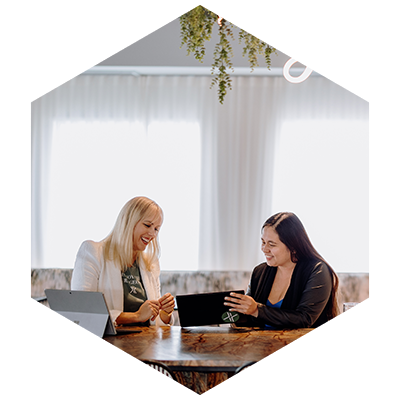 Tax Traders is on a mission to change the
way you think about tax.
Find out more about a career at Tax Traders