Position filled.
If you are a talented writer, love the English language and can switch from writing fun, warm copy to complex technical pieces, then you might just be the unicorn we're looking for!
You will be the primary source of copy at Tax Traders and will be responsible for writing everything from EDMs, pitch documents, social posts, web and knowledge base pieces, event invitations and collateral, as well as contributing to and editing speeches, internal and external presentations, thought leadership pieces, webinars, op-eds and more.
You will be obsessed with perfect grammar and punctuation and be great at providing and receiving feedback on your work because you love getting better. This is not a "copy and paste" role, and you will always be looking to reflect the unique audience and moment in time that your piece is landing within.
The writing is technical at times, and you will be writing about tax and legislation, so you will need to have a brain that is wired for accuracy and precision. A background in law, accounting or finance could help but isn't essential.
You will be a key member of our Creative Chapter and be lucky to work with some of New Zealand's leading practitioners. We operate a flat structure at Tax Traders so your ideas on any aspect of the business will be welcomed and encouraged. As a fast-growing company, your opportunities for expansion and development are huge.
We are a fast-growing and dynamic company, so when it comes to your own personal development, the sky is the limit! You will be well cared for and supported every step of the way. If you want an environment where you can grow and develop, and find new roles and opportunities in your work, then this is the place for you.
At Tax Traders, we hire for character and competence. We work with every team member to create the job that best suits their unique skills and capabilities.
Key responsibilities of this role are:
All writing at Tax Traders from EDMs, DMs, invites, presentations, social posts, web and knowledge base articles, pitch documents, thought leadership pieces, op-eds and more.
Preparing our key communicators for interviews and speeches by providing great talking points and helpful background information.
Developing working briefs for our major communications projects and executing on those briefs.
Being a key part of our overall Creative Chapter strategy as well as contributing to the strategic direction that Tax Traders takes.
To do well in this role, we think you'll need:
Exceptional communication skills, both written and verbal, with a keen eye for detail and an obsession for precision and accuracy.
Excellent organisational skills, with the ability to work on multiple projects at once and meet deadlines.
A genuine curiosity about the subject matter and audience leading to an ability to "see the person" and empathise deeply with the audience that you are writing for.
The ability and desire to create beautiful copy and collateral – we want to reflect generosity and joy in everything we do.
The willingness to take and give honest feedback, reflect and grow as a result with high levels of self-awareness and a growth mindset.
A commitment to the wider vision and mission of Tax Traders, an excellent alignment with our culture and DNA, and a level of comfort with change.
Strong interpersonal skills, with a personable manner, predisposition for teamwork and adaptability and change.
A desire to bring your whole self to work and embrace and contribute to the culture of the organisation.
Posted
11 May 2022
Position
Communications Expert

We are partnering with Kin to recruit this exciting role.
To find out more please contact:
Anita Teague
029 233 3222
anita.teague@kin.co.nz
Position filled
Thank you for your interest! This position has been filled but we are still looking for several brilliant people to join our team. Please check the listings here to see if any might be right for you.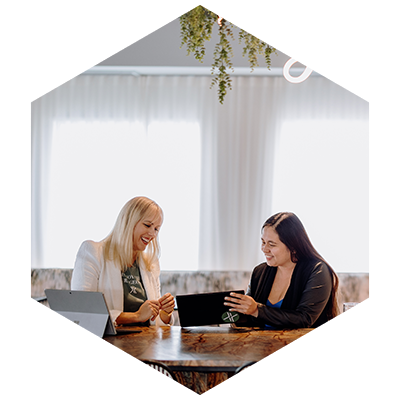 Tax Traders is on a mission to change the
way you think about tax.
Find out more about a career at Tax Traders