Position filled.
If you are ready to be part of a successful high-growth team with a great team atmosphere, and want a place you can grow and be exposed to all aspects of the business, then this could be just what you've been looking for.
You will have a focus on the detail but want some variety in your day. You will be involved in a broad range of activities, from accounts receivable and payable to general ledger reconciliations from an accounting perspective, to processing our core tax transactions for our clients and receipting their payments and ensuring we are processing their transactions in the manner that they intend. Dealing daily with Inland Revenue and our Customer Service team, the breadth of exposure is incredible and the role can be what you want to make it. As we are always changing things, a portion of this role is going to be working with our development team to come up with new and innovative ideas to help us work smarter (and then testing these to ensure that these can be deployed in the most efficient manner).
You will have exceptionally high standards and be great with the details. You will be a high achiever and love to work at a place that values this.
We are a fast-growing and dynamic company, so when it comes to your own personal development, the sky is the limit! You will be well cared for and supported every step of the way. If you want an environment where you can grow and develop, and find new roles and opportunities in your work, then this is the place for you
At Tax Traders, we hire for character and competence. We work with every team member to create the job that best suits their unique skills and capabilities.
Key responsibilities of this role are:
The basic functions include company financial position reporting, Xero transactional processing, processing and payment controls, banking reconciliations, and debtor and creditor control.
Processing the day-to-day tax payments, purchases and finances for our customers, including liaising with Inland Revenue or queries.
Bank & balance sheet reconciliations across all our accounts.
Providing assistance to ensuring that all our AML, FBT, GST and tax payments are compliant.
To do well in this role, we think you'll need:
Relevant tertiary qualifications or the equivalent working experience (degrees aren't everything but they can help!).
Experience in processing payments and assisting with completing accounts.
A continuous improvement focus to provide input into improving our core system to become more efficient in processing payments.
A desire to understand the 'why' as well as the 'What', to provide a clear focus on drivers.
The willingness to take and give honest feedback, reflect and grow as a result with high levels of self-awareness and a growth mindset.
A commitment to the wider vision and mission of Tax Traders, an excellent alignment with our culture and DNA, and a good level of comfort with change.
Strong interpersonal skills, with a personable manner, predisposition for teamwork and adaptability.
A desire to bring your whole self to work and embrace and contribute to the culture of the organisation.
Posted
11 May 2022
Position
Assistant Accountant
Position filled
Thank you for your interest! This position has been filled but we are still looking for several brilliant people to join our team. Please check the listings here to see if any might be right for you.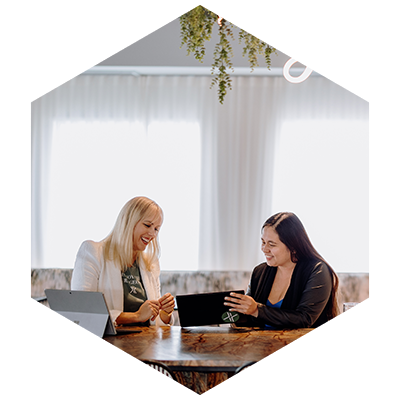 Tax Traders is on a mission to change the
way you think about tax.
Find out more about a career at Tax Traders